From the cellar to the attic ,with ViteVide,it's done !
House clearance ( Brussels and its surroundings ). Vitevide is specialised company in house clearance, Garage clearance, apartment clearanceand more!
Located in Brussels, in the heart of the Sablon, "ViteVide" is a house clearance company, specializing in the purchase of antiques.
We work for individuals and professionals, in Brussels, in French Brabant  and  Flemish Brabant.
Our team is are pleased to assit you, and proivde you with a fair proposal without any obligation on your part.
We buy quality objects: bronzes, signed furniture, porcelains, Asian paintings, European paintings, marble busts, chandeliers, rugs, silverware, design funriture and objects and jewelry.
However, even if you don't own those kind of items  we would be glad to assist you also in the house clearance  of your property.
On the other hand, if your wish to keep some of your belongings, we can also organize the removal of those to your new place in Belgium or abroad.
We don't price according to the size of your home, but according to the work that has to be done and we always  offer a serious service at a fair price.
Don't be afraid to compare our prices with those of the competition!
For individuals: complete house, cellar, attic, garden, garage …

 For professionals: office, warehouse, store, business …
We are an association of 8 independents whose goal is to offer you an optimal service!

Together, with over 100 years of experience in various fields related to the art market.

With ViteVide, you benefit from a complete logistics and the in-depth expertise of your antiques.

Our trades cover antiques, transport of  art works, export of art, house clearance, transport, lift-service, moving, storage of furniture as well as cleaning of individual or industrial places

We conclude hereby that we have the right solutions for all your needs, even if our specialty remains the purchase of art  works.

We are already working in confidence with various associations, lawyers, curators, auction houses, notaries and antique dealers.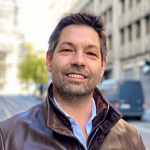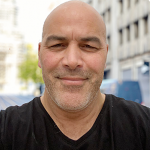 Karim
Transport of artworks
Rachid
Lift service and movings
We will come to you, without any obligation on your part, to evaluate your situation before sending you our best offer.
A house to empty in Brussels
Courteous, responsive professional, fast and respected deadlines, neat work. It's not always easy to find a serious company and I highly recommend the services of this company.
Vitevide.be in Brussels
Professionalism, availability, quality of the work of the teams on the spot as well as the follow-up by the commercial team… A company which keeps its commitments, while remaining sympathetic: I highly recommend! Again, thank you and bravo for this complex clearance!
Empty house for succession
Courteous, responsive, conscientious professional. He knew how to satisfy the needs of my customers and facilitate transactions. Smiling and warm team. I recommend
Contact vitevide house clearance
Feel free to make an appointment in order to submit us your questions.
Call vitevide house clearance now
+32 487 016 016
 Adresse : Rue de la régence, 46 – 1000 Bruxelles (sablon)
We can empty your property in less than 24 hours!